Moments captured with my mentors, the greats, in California!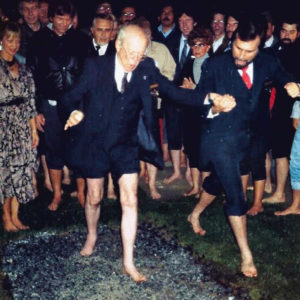 Ormond McGill
The first image depicts a 'fire walk' with Ormond McGill, an amazing character who had an equally amazing zest for life, right up until his passing on October 19th 2005 in Palo Alto, where he was born.
He reached the grand young age of 95 years., developing a great interest in magic as an assistant to "Mandu the Magician" until his passion for stage hypnosis emerged which he pursued for many years.
Ormond wrote some 30 to 40 books on hypnosis, magic, mysticism and allied subjects and never failed in his enthusiasm for life. His advice was always "Make life your playground, not your battlefield"
The Dean of American Hypnotism continued lecturing and teaching up until a few days before his death.
Hypnotism Institue – Gil Boyne
Gil Boyne ran the Hypnotism Institute in California, shown in the second image. 
It was here I took all of the full time courses in Basic Hypnosis, Hypnotherapy and the Hypnosis Master Class in 1988. 
The National Guild of Hypnotists granted me a Certified Hypnotherapist status in California and a membership of the International Association of Counselors and Therapists in 1991.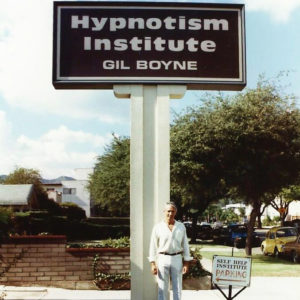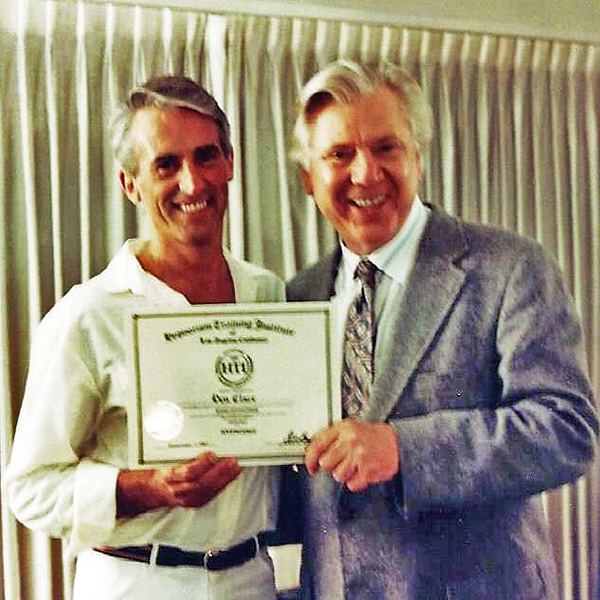 Gil Boyne
The third and fourth images show me with Gil being presented with my certificate.
Gil was in the hypnotherapy profession for fifty five years and presented Master Classes throughout America and world wide for more than thirty years, starting the careers of over 12,000 hypnotherapists.
Another man of great energy and endless enthusiasm.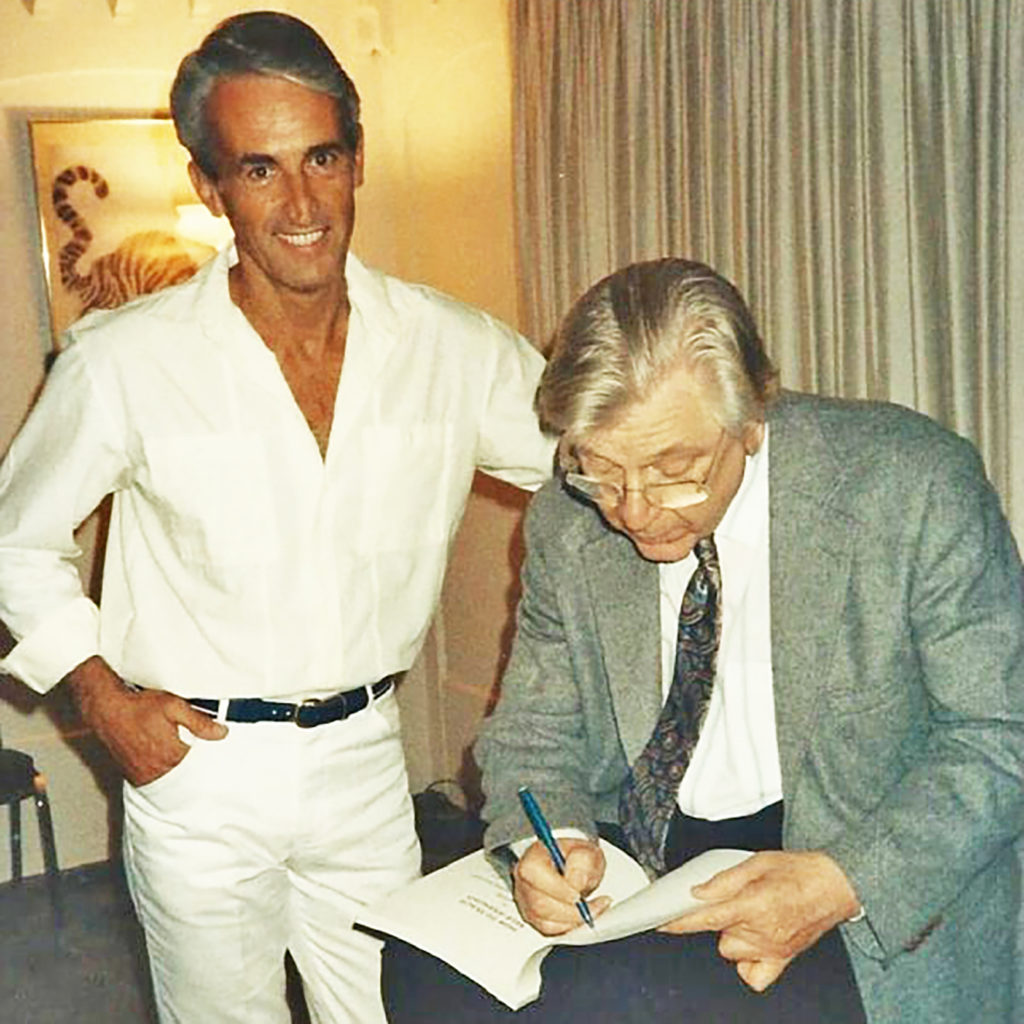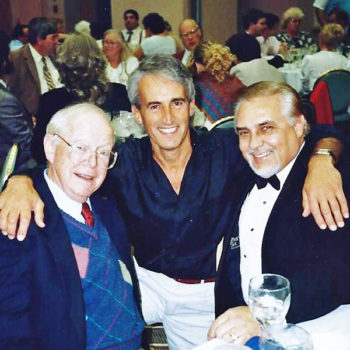 Ormond & Steven La Velle
This fifth image depicts myself alongside Ormond and Steven La Velle relaxing after a conference evening.
UK Guild Of Hypnotist Examiners
Further courses were taken with the Proudfoot School (as the UK Guild of Hypnotist Examiners) being classified after all basic, intermediate and professional courses as a Master Hypnotist and Hypnotherapist in the 80's.
Wilf Proudfoot was born in 1921 and passed away 19th July 2013 after a very full life, first as a trainee in his father's grocery chain, then as an NCO with the RAF. He then returned to the supermarket business and in 1950 became the youngest member of Scarborough Borough Council and entered a political career.
He joined a new pirate radio station in 1965 and became its managing director. This was a brief interlude and it was in 1974 that he left Parliament and became a regular visit to the States where he developed his interest in Hypnotherapy.
He spent much time acquiring skills and training with Gil Boyne and developing his own school in Scarborough.
Further Training
My training still continues with the statutory CPD (Continuing Professional Development) which all therapists must now follow in providing an annual check of therapy hours, further study, courses and/or reading study and some form of Supervision.
I was also awarded my Diploma from the National Council of Hypnotherapy in 2013.